4 Surprising Strategies for Reducing Sweets' Addictive Hold on You
Click the video above or watch on CNN
Our attraction to sweets is primal. We've been attracted to sweets for millions of years. During our evolution, sweet foods kept us alive: breast milk, fruit, which are also relatively concentrated calorie sources, got us through regular famines and kept us alive. We are descended from those survivors!
Sweets light up the pleasure centers of our brain, similar to addictive substances. Have you ever noticed, the more sweets you eat, the more you crave? Are you more attracted to sweets during certain times of the year?
With the holidays looming, clients are streaming in desperately worried about how to handle their sweet cravings and prevent the predictable five to ten pound weight gain over the holiday season. Watch my CNN video (above) for 4 surprising strategies to reduce sweets' addictive hold on you. And, believe it or not, you can have your sweets and eat them too! For more detailed information on sweets and cravings, read the article on my blog, originally published in The Washington Post, with updates in my more recent articles in Livescience.com and The Huffington Post.
And please visit me for personalized coaching this holiday season… Or, invite me to give a presentation to your organization…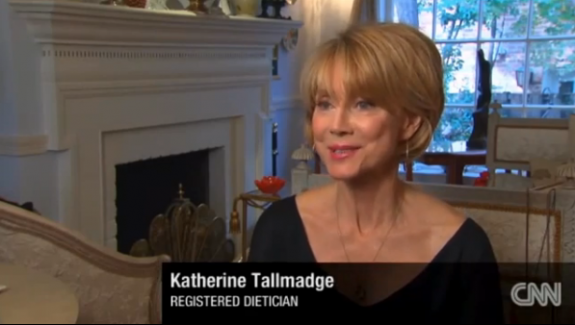 Call Katherine: 202-833-0353 or Email Her
For more fabulous tips and simple, effective ways to lose weight,
buy her book, Diet Simple!