Robin 'Poldark' Ellis Charms Washington, D.C. and Me
It's official. Now that I've met Robin Ellis in person during his recent Washington, D.C. visit, I have gone completely gaga over this talented and elegant actor, chef, and author, and his warm and lovely collaborator and wife, Meredith Wheeler. But I'm also charmed by his cookbook, website, and blog. I believe you will agree, and feel transported… inspired… to live a better, healthier life.
When I heard Robin Ellis was coming to D.C. to promote his new Mediterranean cookbook, I jumped into action, and so did a group of generous, community-minded people who came together to give Ellis and Wheeler a warm Washington, D.C. welcome. Washington Fine Properties' Nancy Taylor Bubes opened her home and her heart to more than 80 guests, the American Institute of Wine and Food  co-sponsored, Bistrot Le Zinc Executive Chef, Janis McLean, demonstrated one of Ellis's signature recipes, and at least twenty guests and fans brought dishes from Ellis's book.
Ellis is known worldwide as the swashbuckling Captain Ross Poldark, the lead character in the classic BBC Masterpiece Theater series, "Poldark," originally aired in the 1980s, but recently hailed as "a cure for your 'Downton Abbey' blues," by Los Angeles Times media critic, Robert Lloyd, after viewing the series for the first time. I agree  with Mr. Lloyd: but expect a LOT more action, excitement, and ribaldry!
"Over 29 episodes, social and political intrigue ensue, with heaving bosoms and rugged landscapes and a soaring musical score," said The Washington Post's Bonnie Benwick. I've enjoyed watching the new DVD version of "Poldark," available from Acorn Media, where I've incidentally conducted wellness programs (it's a small world, isn't it?).
For the past twenty years, Robin Ellis has lived in the south of France with his American wife, Meredith Wheeler, and their menagerie of animals, where he has collected and tested recipes while becoming an accomplished chef. I feel so fortunate he was willing to share his time, his talents, and his evocative stories and photos of his life in the south of France. His culinary experiences and travels, and even step-by-step recipe instructions, have been an inspiration.
Ellis was diagnosed with Type 2 Diabetes twelve years ago and has managed to keep the disease controlled, stay healthy, fit, and even optimistic. "After a few weeks of shock, and 'why me,' the diagnosis became an opportunity to get into shape," said Ellis. "It opened up a whole new culinary path." His new book, "Delicious Dishes for Diabetics: Eating Well with Type 2 Diabetes" (Skyhorse Publishing, 2011) is for anyone who loves Mediterranean classics. The Mediterranean diet is one I heartily endorse for anyone for superior health, but also, satisfying dining. I've witnessed the surprise, relief, and joy when my clients stabilize, and even reverse their Type 2 Diabetes. Robin Ellis did it and you can too!
See a few recipes and a beautiful video montage of Robin Ellis cooking in the south of France
Read The Washington Post's story about my March 7 Robin Ellis event in Georgetown which contains details about Robin Ellis' life and new cookbook
Read Robin's own account of the Georgetown Event on his blog
Read about the Robin 'Poldark' Ellis cookbook reception in The Georgetown Dish
Nancy Taylor Bubes' dining table was brimming with simple yet sublime Mediterranean dishes "Roasted Eggplant Slices with a Walnut and Garlic Spread," "Grilled Lamb Chops with Rosemary," "Tzatziki," "Fennel Salad with Parmesan Shavings," "Minestrone," "Grilled Strips of Duck Breast smothered in Walnut and Garlic Sauce," "Rice and Spinach Torte," "Tuna and White Bean Salad," "Spinach Salad with Bacon and Avocado," "Goat Cheeses served with Apple and Pear Slices," and more…
Debbie Weil, Lisa Lambert, Hostess Nancy Taylor Bubes, Roxanne Fleming. Photo by Johanna Medlin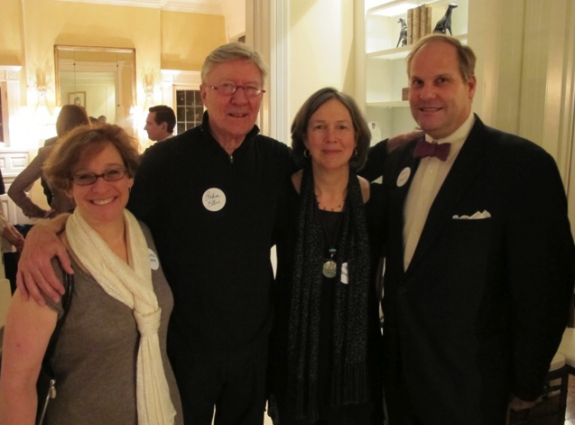 Michelle Molotsky, Robin & Meredith, and Robert Arnold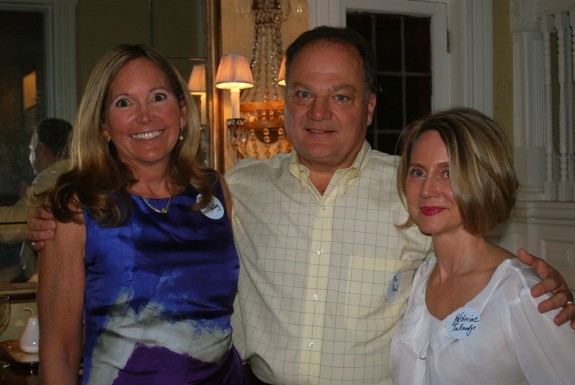 Katherine with Marcia Horting and Marc Marzullo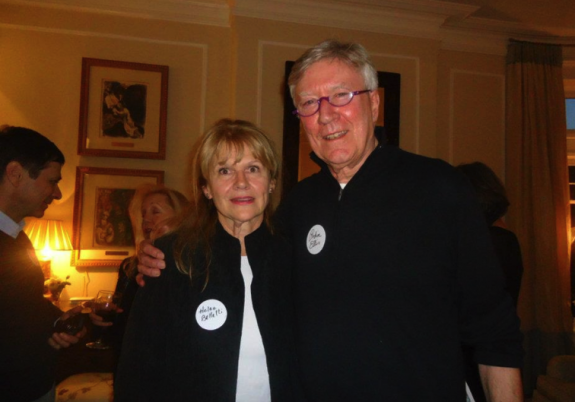 Helen Belletti and Robin Ellis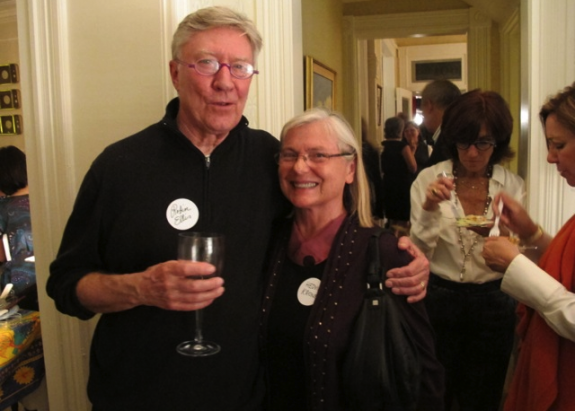 Robin Ellis with Hedvika Krone. Photo by Meredith Wheeler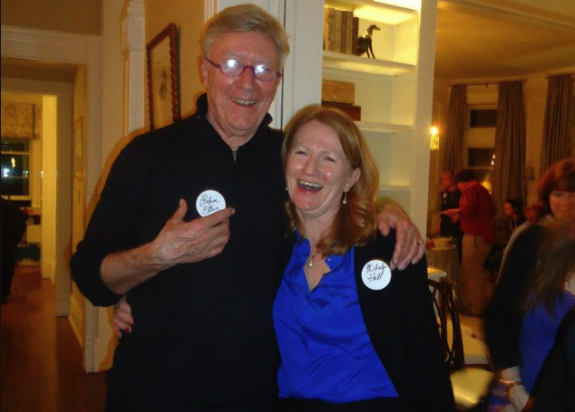 Robin Ellis and Michele Reilly Hall. Photo by Helen Belletti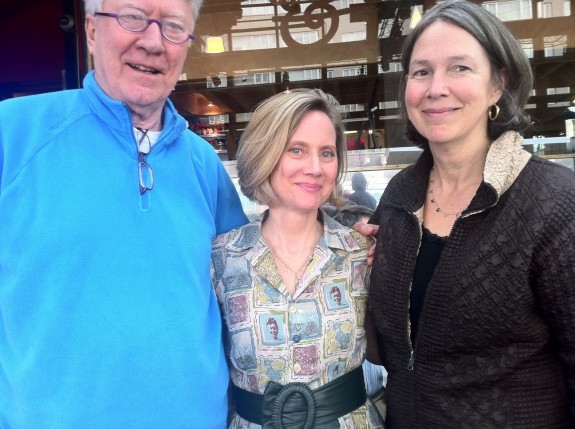 Robin & Meredith surprised me with a lunch invitation at D.C.'s iconic "Kramerbooks & Afterwards" the day after… I feel truly blessed!
Call Katherine: 202-833-0353 or Email Her
For more fabulous tips and simple, effective ways to lose weight,
buy her book, Diet Simple!