Maximizing Brain Health: Do's and Don'ts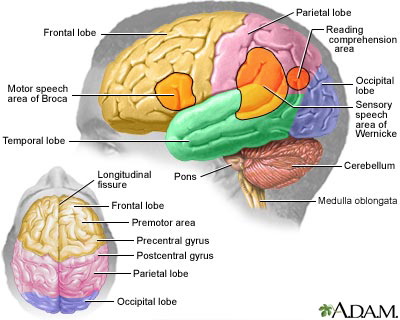 My clients regularly ask me: Do certain foods affect my brain and cognition?
My answer: an emphatic Yes! What you eat profoundly affects the brain, memory, and mental function.
Are you eating "Smart" foods? Please let me know by commenting at the end of this article in "Comments."
"Nutrients are essential for brain function, and because all human beings must eat, we are all exposed," said Martha Clare Morris, at a National Institutes of Health conference on brain function and preventing cognitive decline.
"The dietary components with the strongest evidence to date for dementia prevention include antioxidant nutrients, fat composition, and B vitamins," said Morris, director of Nutrition and Nutritional Epidemiology at Rush Medical College in Chicago.
Antioxidant Nutrients
"The brain is particularly vulnerable to oxidative damage due to its high metabolic activity and the presence of relatively few antioxidant enzymes… Antioxidant nutrients (vitamin E, vitamin C, carotenoids, flavonoids) are a natural defense mechanism… Of the antioxidant nutrients, the evidence for brain protection is strongest for vitamin E; that for carotenoids, vitamin C, and flavonoids is limited and inconsistent but promising," said Morris.
But when it comes to nutrients, both too little or too much can be dangerous. So I recommend you get those nutrients from food, not from supplements, which can be harmful and may disturb the natural nutritional balance of your brain.
Some examples of foods high in brain-protecting antioxidant nutrients:
Vitamin E: Sunflower seeds, almonds, sunflower oil, safflower oil, canola oil, hazelnuts, pine nuts, spinach, turnip greens, beet greens, dandelion greens, canned pumpkin, carrot juice, broccoli, sweet potato, sweet red peppers, mangos, papayas
Carotenoids, such as Beta-Carotene (orange), Lycopene (red), and Lutein (yellow/green): Orange, red, and deep green veggies and fruits, particularly…Carrot juice, carrots, butternut squash, pumpkin (or any orange-colored winter squash), sweet potato, greens such as spinach, collards, kale, turnip greens, beet greens, avocados, orange melons such as cantaloupe, red peppers, apricots, broccoli, plums, mangos papayas, plantains, Brussels sprouts, watermelon, asparagus, tomatoes, watermelon, pistachios
Vitamin C: Citrus fruits such as orange, lemons and grapefruit, peaches, sweet and hot peppers, papayas, pineapple, strawberries, broccoli,kiwi fruit, sweet potatoes, Brussels sprouts, kohlrabi
Flavonoids: Cocoa, green and black tea, citrus fruits, dark chocolate, red wine, apples, grapes, berries (read "Berry Bonanza" for more facts about berries), numerous fruits and vegetables. Tea is filled with antioxidants and anti-inflammatory nutrients, both of which reduce brain decline, and even slow down muscle and bone breakdown. Read about tea's health benefits in my recent Washington Post article.
Fat Composition
Fat is an essential nutrient. But the type of fat you eat trumps everything. Fat ends up in all of your body's cells, including your brain cells. It acts as a cell lubricant, improves flexibility and communication between cells. If the fat you eat is saturated – solid at room temperature – as in butter or animal fat – this stiffens and decreases cellular flexibility and functioning. Saturated fat also raises LDL cholesterol, and high cholesterol is correlated with cognitive decline. This may be why people who eat diets high in meat and animal fats suffer from a higher rate of dementia and Alzheimer's.
A diet high in fish, on the other hand, is correlated with a reduced incidence of brain decline. Fish oil – omega-3-fatty-acid – concentrations are highest in the brain and nervous system. They are necessary for optimal functioning of the neurons, protect cells, decrease cell death and improve nerve transmission. Emerging research indicates Omega 3s may boost levels of the brain chemicals serotonin and dopamine, decreasing depression and violence.
"In 5 out of 6 of the clinical trials where people were given either a placebo or omega-3 fatty acids, on average, the symptoms of depression have been reduced by about 50%," says Joseph Hibbeln, a psychiatrist at the National Institutes for Alcohol Abuse and Alcoholism. "This is true even when the subjects were already on anti-depressants and failing to respond to them."
Hibbeln's studies found an increase in depression, violence and homicides in countries who eat less fish as compared to countries who eat more fish. It may even improve conditions such as bipolar disorder and schizophrenia.
B Vitamins
"Vitamin B12 and folate … are widely believed to be protective risk factors of cognitive decline and Alzheimer's disease," said  Martha Clare Morris. "Vitamin B12 deficiency results in a neurologic syndrome that involves impaired cognition. Recent interest in folate deficiency as a risk factor for dementia is primarily due to its effect on raising homocysteine concentration, which has been related to the risk of developing Alzheimer's disease…  Both low vitamin B12 and low folate status are associated with cognitive decline, and high folate exposure in persons with low vitamin B12 also may be associated with cognitive decline," said Morris.
Balance is key, so eat food high in these nutrients instead of risking an imbalance caused by an overdose.
Folic Acid (Folate): Spinach, lentils, pinto beans, black beans, blackeyed peas, greens, soybeans, broccoli, asparagus
Vitamin B12: Found naturally only in animal foods such as seafood, chicken, fat free or low fat yogurt, milk
Smart Lifestyle
Physical Activity is the primary lifestyle factor impacting your brain's health, as well as cardiovascular disease and diabetes prevention.
"Physical activity and exercise have been found, over the past several decades, to reduce the risk of a multitude of diseases including cardiovascular disease, breast and colon cancer, obesity, and type II diabetes,"  said Arthur F. Kramer, at the National Institutes of Health's conference on brain function and preventing cognitive decline. "Many of these diseases have been associated with diminished cognitive and brain health and serve as risk factors for age-associated neurodegenerative disorders such as Alzheimer's disease. Therefore, physical activity appears to enhance cognition and brain health through disease reduction and prevention, but also has more direct effects on both brain health and cognition," said Kramer, professor of psychology and neuroscience, Beckman Institute, University of Illinois, Urbana.
Mood 
During just one exercise bout, your brain releases chemicals called endorphins into the blood stream.  They reduce pain, increase feelings of well-being and elevate your mood.  If you are regularly physically active, these benefits multiply. A study published in the Archives of Internal Medicine found that a brisk 30-minute walk just three times a week relieved major depression just as effectively as an antidepressant in middle-aged and older people.
Mental Alertness
Physical activity increases the oxygen to your brain, particularly the frontal regions where it increases reaction times, as reported in the journal, Nature. Physical activity also improves memory, mental function and reduces your chances for dementia and Alzheimer's disease.  Those who walked 18 miles or more per week experienced the most improvements. These studies were reported in the Archives of Internal Medicine and the journal, Neurology.
Social Networks
"A rich social network may provide better social support and consequently better access to resources and material goods. Large social networks also may enhance brain reserve by providing intellectual stimulation," said Laura Fratiglioni at NIH's conference on brain function and preventing cognitive decline. "In addition, neuropathological data have shown that subjects with a similar amount of neuropathological lesions had higher cognitive performances if they also had larger social networks," said Fratiglioni, Professor of Geriatric Epidemiology, Karolinska Institute in Stockholm, Sweden.
Leisure Activities
Most studies have suggested "a protective effect of leisure activities, especially mentally stimulating activities, against dementia," said Fratiglioni. "These activities, which include reading, playing board games and musical instruments, knitting, gardening, and dancing, often have been associated with a reduced risk of dementia. Furthermore, a recent review of prospective studies also has concluded that physical activity may reduce the risk of Alzheimer's by approximately 45%. However, most physical activities also include social and mental components in addition to the physical component. Indeed, complex leisure activities composed of all three components of physical, mental, and social activities seem to have the most beneficial effect."
Are you engaging in a "Smart" Lifestyle? Eating plenty of "Smart" foods? Please comment below in "comments," and let me know how you are doing!
Call Katherine: 202-833-0353 or Email Her
For more fabulous tips and simple, effective ways to lose weight,
buy her book, Diet Simple!