About
---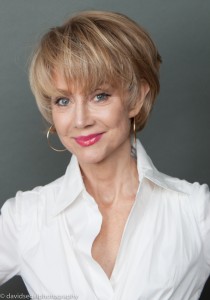 Katherine Tallmadge is internationally recognized and respected in the nutrition and weight loss field. She is also prized and sought after by the media for her expertise, which is why her name or face may be familiar to so many of you.
Author of Diet Simple (listed as a top three diet book and called "nutritionally balanced and easy to follow" by Good Housekeeping Magazine), past media spokesperson for the Academy of Nutrition and Dietetics, and Immediate Past President of the DC Metro Area Dietetic Association, she regularly appears on CNN, and major network news programs such as Fox News, ABC's Good Morning America, 20/20 and ABC Nightly News, NBC's Today Show and Evening News, CBS's Good Morning and CBS Nightly News. She has been featured on Jon Stewart's The Daily Show, The Emeril Lagasse Show, PBS's Talk of the Nation and the Diane Rehm Show. She is quoted in USA Today, Newsweek, The New York Times, Good Housekeeping, Martha Stewart, and others. She is also an award-winning journalist and has written columns for The Washington Post, Shape Magazine, Vegetarian Times, Eating Well, BEE Magazine for Women, Restaurants & Institutions, and eDiets. She regularly contributes to The Washington Post, U.S. News & World Report, Politico, Eating Well Magazine and others. She has been named the best nutritionist by The Washington Post and Harpers' Bazaar.
Katherine is passionate about helping people transform their health and their lives, prides herself on keeping up with scientific research in the nutrition and weight loss fields and has been sharing her insights through counseling, corporate wellness programs, speaking engagements and the media for 20+ years.
Katherine founded Personalized Nutrition in 1984, which designs nutrition, weight loss, and wellness programs for individuals, corporations, and restaurants.  She is a past national spokesperson for the Academy of Nutrition and Dietetics, President of the District of Columbia Metro Area Dietetic Association and for five years was the Chairman of the Board of Nutrition and Dietetics of the District of Columbia.  She has won several awards from her peers:  The Academy of Nutrition and Dietetics presented her with Recognized Young Dietitian of the Year and the D.C. chapter of the ADA presented her with the Outstanding Leadership Award, and the Outstanding Volunteer Award, among others.  She was awarded for "Editorial Excellence" by the Society of Business Press Editors. Her love of fine food and achievements in her field have led her to be selected as a member of Les Dames d'Escoffier Board of Directors, a group of distinguished professional women in the field of food and wine.
Nothing's more important than your health, your energy – and even appearance. And today for many of us, stressful long hours are a way of life. Katherine has a proven track record of helping hundreds and thousands of people shed extra weight while they get their health and their stress levels back under control… and without complicated or depressing diets.
Credentials
A licensed and registered dietitian, Katherine has a B.S. in dietetics and nutrition from the University of Maryland, an M.A. degree in behavioral sciences from Catholic University, (and a second M.A. degree in Journalism and Public Affairs from American University), unique qualifications. Her primary goal is to help make any program satisfying, enjoyable and sustainable, through carefully individualizing each plan while providing the psychological help and support through behavior modification. Daily, her clients tell her…
"Losing weight is easier and more enjoyable than I ever imagined!"
Maybe you don't know these tidbits about Katherine:
Besides being one of the foremost national food experts, holding a degree in food and nutrition from the University of Maryland, Katherine has had a life-long love affair with Sweden, its culture, cuisine and people. Her home, featured in The Washington Post's "Home" section, reflects her passion.
The daughter of a Swedish mother and an American father, Katherine has been visiting Sweden since she was a little girl. During her regular visits, she soaked in every possible aspect of Swedish food and cooking. She took many fishing trips on her Uncle Olle's boat. She received early lessons on cleaning, smoking, grilling, pickling – and any method one could name – of preparing fresh fish.
Katherine was raised in the Swedish culinary tradition. She's picked wild blueberries, strawberries and mushrooms in the Swedish archipelago, then watched as her grandmother (mormor) and Aunt Ingrid prepared treats with the bounty. She and her mother have dined regularly on crepes with lingonberries and cream – one of her favorite dinners. She's delighted in all of the unique foods her family introduced her to, the grainy rye breads, the special cheeses and yogurts, the smoked reindeer meat, and of course, Swedish caviar, shrimps, crayfish, meatballs and lingonberry sauce! She's experimented with a variety of her family's Swedish recipes in Sweden and the US, in Washington, D.C. where she lives and works. After one visit during the famous Midsummer festival, she wrote the article, Swedish Summer: Feast A Night Away for The Washington Times.
Katherine's watched gratefully and knowingly as Sweden has finally become a recognized culinary destination. She calls Swedish cuisine the ultimate "nouvelle" cuisine. It has a simplicity and freshness. It's elegant, yet down-to-earth, which is a way she describes the Swedish people and even Swedish design.
Katherine  is a member of Slow Food and organizes many programs designed to advance education and foster appreciation for fine foods. She is a member of the Swedish American Chamber of Commerce.