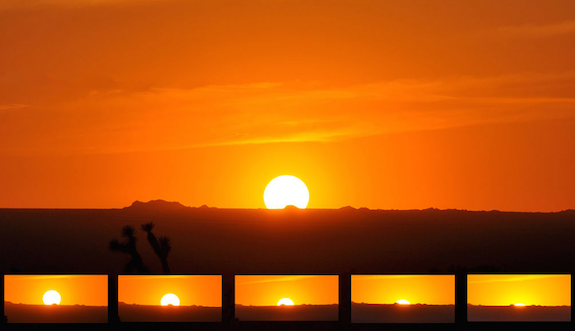 A new study reports that Vitamin D effects certain genes which are involved in muscle and fat mass and function. This could mean there is an important yet simple solution to the natural decline of muscle as we age, which could have many benefits – decreasing disease, falls, broken bones, and subsequent hospital and nursing home stays.
As we age, muscle mass and strength decrease, to the point where our muscles actually become "marbled" with fat (think bacon!), reducing their ability to function and our ability to live independent lives, according to the National Institute on Aging. That's because muscle mass is essential for movement, balance, and even immune function. So if we don't strength train as older adults, we're more likely to lose our independence and end up in nursing homes, creating a massive public health burden, according to the study published in the journal PLOS ONE, and partly funded by the National Institutes of Health.
That said, we've known for years, and I've written about, the importance of working out, eating the right amount of protein, carbohydrate and fat, eating an anti-inflammatory, anti-oxidative diet filled with plant nutrients like polyphenols, (found in tea, fruits & vegetables), and living a low stress life. But there are other factors which come into play that scientists are studying. One may be Vitamin D, the sunshine vitamin.
In the past several years, researchers are finding that Vitamin D may be instrumental in preventing diseases from colds, heart disease to cancer. Even multiple sclerosis, parkinson's disease and insulin dependent diabetes. And now, Vitamin D seems to be correlated with an increase in muscle mass and a decrease in body fat. Yet the most needy population, the elderly, is usually deficient. That's because Vitamin D is produced by being exposed to sunshine. Today, many of us don't go outdoors and when we do we're wearing sunscreen. That particularly pertains to the aging population, whose muscle mass can mean independence – or the loss of it.
How much Vitamin D does improving muscle mass require? That should be up to your doctor. But, the usual recommendation from Vitamin D scientists is 1,000 IU per day but up to 4,000 daily is safe (Vitamin D can be toxic at much higher levels)… Most of us will need to get Vitamin D from a supplement because it's in very few foods (egg yolks, salmon) and most of us don't get enough sunlight. This level is much higher than authorities at the National Academy of Sciences' Food and Nutrition Board have been recommending for decades. That's because they determine how much Vitamin D is needed to prevent rickets (a Vitamin D deficiency disease which softens the bones), as opposed to how much is good for your overall health. The NAS believe that more definitive research needs to be done to change their recommendation. In the meantime, it doesn't hurt for healthy people to increase their vitamin D intake to up to 4,000 IU daily.

Share and Enjoy
← Older posts