Spring is wonderful for many reasons, not the least of which is the return of fresh ripe berries. Every week, I hustle to my farmers markets to see what is waiting for me. Right now, it's strawberries: picked at their peak, they are tender, sweet, juicy and red throughout – but they have a very short season, so get them while you can!
There are very few foods that match the beautiful color and intense flavor of berries. And, fortunately, these fruits are nutrition superstars.
For many years, most berries were regarded as nutritionally inferior because of their lack of traditional essential nutrients such as vitamins A and C. But that was before scientists recently discovered the presence of large amounts of beneficial phytochemicals ("phyto" is Greek for plant).
Apparently, each berry contains at least 100 nutrients and phytochemicals, the plant compounds with potent powers of healing. Some of the most important phytochemicals in berries are antioxidants, powerful substances believed to reduce inflammation, improve immune function and help prevent heart disease and cancers.
Antioxidants are compounds that absorb oxygen free radicals — molecules that cause oxidation in the body's cells. Scientists believe that these molecules cause most of the diseases of aging, such as immune system decline, arthritis, heart disease, cancer and neurological impairments affecting cognition and balance. Think of oxidation as being similar to rusting. Or imagine an apple slice turning brown. By simply adding lemon juice, an antioxidant, the apple's flesh stays fresh and prevents the browning or oxidation.
A similar thing happens in your body. Oxidation is constantly occurring in your cells because of environmental pollutants, smoking, exposure to the sun, heat generated through basic metabolic functioning, unhealthy diets and other factors. It takes a large supply of antioxidants to counter this. Berries have been found to have one of the highest antioxidant scores of all fruits and vegetables.
But there are other good reasons to eat berries. The berry family contains 300 to 400 beneficial, disease-fighting chemicals. The phytochemicals in berries, depending on the type, also stimulate the immune system, reduce inflammation, enhance cancer-fighting enzymes, positively influence hormone metabolism, have antibacterial and antiviral effects and may even reverse some aspects of brain aging.
The most potent berries are the more deeply colored varieties, especially blackberries, blueberries and cranberries, followed by raspberries, strawberries and cherries (not technically a berry, but similar nutritionally) but all more potent than most other fruits. Their color is provided by one of the most powerful phytochemicals, called anthocyanins, which berries synthesize to protect themselves from the elements.
"Anthocyanins play a role in . . . protecting against cancers of the gastrointestinal tract," says Ronald Prior, nutritionist at the Arkansas Children's Nutrition Center in Little Rock. "Blackberries have been shown in animals to protect against colon and esophageal cancer." A preliminary human study found blueberries inhibited blood clotting, a risk factor in cardiovascular disease.
The anthocyanins in berries also may be responsible for improving some aspects of aging, such as memory, motor coordination, balance, vision and even symptoms of Alzheimer's disease, according to many years of animal studies.
"Blueberries have interesting, surprising qualities," said Prior. "We're hoping foods such as blueberries can help prevent Alzheimer's disease in humans as they do in rats."
The scientists found similar effects in cranberries, which have additional phytochemicals called tannins. They may be responsible for helping to prevent urinary tract infections, stomach ulcers, gum disease and even ear infections in children. Cranberries are also effective against antibiotic-resistant bacteria — and 20 percent of urinary tract infections are resistant to antibiotics. The tannins work by blocking the disease-causing bacteria and preventing it from adhering to human cell walls.
Resveratrol
New research has found that raspberries, blueberries, cranberries and huckleberries contain a phytochemical called resveratrol, also present in wine, which is thought to help prevent cancer, cardiovascular disease, and is implicated as an important compound in the health benefits of the "French Paradox."
Strawberries contain large amounts of phytochemicals called ellagitannins, which are also in raspberries and blackberries. Studies at the UCLA Center for Human Nutrition found those berries are capable of inhibiting a number of key steps in the development of cardiovascular disease and may have immense potential for the prevention and treatment of heart disease and stroke. Strawberries are also high in antioxidant Vitamin C and folic acid, important in preventing birth defects.
Most of what scientists know about berries has been determined in animal studies and in labs using cell cultures. But the few human clinical studies are showing promising results. Human studies on berries are limited because they're very expensive, and as one scientist explained, "You can't patent a berry!" This means that big pharmaceutical companies are unwilling to foot the research bill. Groups such as blueberry or strawberry growers fund some, but it's up to Uncle Sam to find out if we can save millions on medications and hospitalizations by simply eating more berries.
Berries are an ideal food. Besides being absolutely delicious and colorful on a plate, they're loaded with nutrients, vitamins, minerals, fiber, and they're low in calories. They have maximum flavor and nutrient content when picked at ripeness. Freezing them when ripe or buying ripe frozen berries is a great alternative. But, simply ripening a berry on your kitchen counter will increase its phytochemical content, too.
Berries can be eaten morning, noon or night – whatever your preference. I eat berries every morning on my oatmeal. In the summer, I'll use any fresh local berry but in the winter, I stick with frozen blueberries.
"Berries are extremely versatile; they fit perfectly with any meal or snack," says Janie Hibler, author of "The Berry Bible" (William Morrow, 2004). In "The Berry Bible," Hibler provides a berry encyclopedia and berry recipes ranging from smoothies, drinks, and breads to soups, salads, salsas, main courses, and desserts.
So, what are some ways we can eat berries every day?
"A no-brainer," she says, "is a berry smoothie for breakfast." For lunch, she says, throw a handful into your salad. For snacks, carry dried berries and nuts. At dinner, berries go beautifully with meats, grains and main courses.
You will eat more berries if you simply keep them on hand and ready to grab. Get them now when they're fresh and freeze them yourself. Frozen blueberries are fun snacks for kids to pop in their mouths, like hard candy. You can also make berry popcicles, syrups for pancakes and spritzers.
Berry Coulis
Hibler recommends always having berry purees, or "coulis" on hand. "A sauce rivaled by none," she says. But they also are great added to drinks, smoothies, yogurts, cereal, you name it. To make a coulis, rinse and drain the berries, process in a food processor. Add a little sugar or even liqueur, if desired. It will keep in your refrigerator for three to four days or be frozen for a month.
Some of my favorite berry recipes:
Spinach and Strawberry Salad with Toasted Almonds and Balsamic Vinaigrette
Katherine's Spicy Mexican Salsa with Strawberries
Soupe aux Fraises et Rhubarbe (Strawberry Rhubarb Soup)
Kjerstin's Curried Chicken Salad with Strawberries and Toasted Almonds
Strawberry – or any Berry – Granita
Dark Chocolate-Dipped Strawberries
Originally Published in The Washington Post
Individual foods are more important than calories when it comes to long term weight gains or losses, according to the study. Specifically, potatoes are associated with weight gain, along with sugar-sweetened beverages and meats, while foods like fruits, vegetables, whole grains, nuts and yogurt, are associated with weight loss, according to the study.
 "Modest changes in specific foods and beverages, physical activity, TV-watching, and sleep duration were strongly linked with long-term weight gain. Changes in diet, in particular, had the strongest associations with differences in weight gain… The idea that there are no 'good' or 'bad' foods is a myth that needs to be debunked," said a researcher in a press release. The study appears in the June 23, 2011, issue of the New England Journal of Medicine.
When I was contacted by USA Today reporter, Oliver St. John, to comment on the Harvard Study, this gave me an opportunity to look over the study so that I could offer an analysis which would help not only "USA Today" readers, but me and my clients better understand it.
I found some of the claims made regarding the study incomplete.
While this is an interesting study and confirms much of what we know about healthy and unhealthy foods, I'm concerned about the sweeping conclusions for the following reasons:
The Harvard study is epidemiological, the kind of study which analyzes large populations and their health outcomes. Because the facts cannot be precisely measured, as it would be in a clinical study -nobody is weighing and measuring the foods people are eating, their body weights, or their lifestyle patterns – the conclusions which can be made are limited. This is true for many reasons. First, there are no "controls" in the study; making it difficult to tease out confounding variables having an effect beyond the particular foods being studied. What I mean is: eating certain foods is associated with specific behavior patterns, so it's impossible to determine if the effect (weight loss/gain) is due to the food or the behavior pattern. For instance, studies of whole-grain eating find it is a "marker" for engaging in many healthy behaviors. People who eat whole grains are more likely to exercise and eat more vegetables. SO when epidemiological studies find whole grain- eaters are healthier, one must ask: is the effect due to eating whole grains or the lifestyle associated with eating whole grains? The only way to answer this question is, once the epidemiological data is observed, to take the observations into a lab and do a controlled clinical study. The clinical study would need to control for everything – exercise, diet, body weight, etc – and change only whether people are eating refined or whole grains, to determine if the health effect is due to the whole grain eating or the lifestyle.
POTATOES
The Harvard study found potato-eating associated with weight gain. The researchers warned against eating potatoes, attributing the weight gain to the rise in blood sugar caused by potatoes.
I am not quite convinced. Why?

First, many foods cause rises in blood sugar – including whole wheat bread and whole grain cold cereals. But they aren't associated with weight gain, in fact, quite the opposite.
Second, in America, most potatoes are eaten as french fries or potato chips, and these are very fattening versions of potatoes. So, the way potatoes are cooked – not the potato itself – may be why Harvard's epidemiological study found potato-eating is associated with weight gain. This argument points to excess calories as a factor.

Also, and this may be an important factor explaining why potatoes are associated with weight gain. When people eat french fries, they are usually eating hamburgers and hot dogs alongside.  Not only that, the beverage they're drinking is SODA (a known contributor to obesity in adults and children). Therefore, instead of the potatoes causing the problem, could it be the meal pattern or high calorie lifestyle associated with people who eat french fried potatoes? In the United States, french fries are eaten together with fattening, unhealthy foods, known to be correlated with increased weight, diabetes, heart disease, you name it. Same with potato chips. People who regularly eat french fries, potato chips, and sodas also eat other fattening and unhealthy foods. In fact, studies show soda-drinking, for instance, is another "marker"  but this time, for engaging in unhealthy behaviors like smoking and being sedentary. These confounding variables could influence the study's results.
This brings me to the last piece of evidence – and what convinces me the most – that potatoes do not a cause weight gain:  SWEDEN
In Sweden, people are no fatter than Americans, in fact, they're slimmer. But, they eat potatoes every day, and often more than once a day. But when Swedes eat potatoes (and I'm sure of this as I am a Swede and visit often), they eat them in small portions, they're boiled, topped with a little butter (oops), alongside FISH. Not burgers, not fried fish, just grilled, steamed, cured, smoked, or sauteed FISH.
So, if eating potatoes in Sweden is not associated with weight gain, could it be because the potatoes are cooked in a healthier way than in the United States and the meal pattern is a healthier one?  1) the potatoes are boiled, not fried, 2) the potatoes are eaten in smaller, more reasonable portions, and 3) the potatoes are more often eaten together with other healthy foods, such as fish – not burgers and sodas.
And, how do you explain all those poor, skinny Irish and Russians – heck, anyone living in the northern parts of the world – people who subsisted on and depended on potatoes as their only vegetable for centuries. Why didn't the potatoes make them fat?
Do I believe potatoes are a wonder food? No. But I also do not believe potatoes are  "POISON," as some commentators have stated.
Should you be eating larger portions of watery vegetables and smaller portions of starchy vegetables, such as potatoes? Yes.
Do I occasionally enjoy French Fries and Potato Chips, known to be fattening, unhealthy foods? Yes I do.
Do I eat French Fries and Potato Chips on a regular basis? No, I do not. Do I wish I could?
Yes I do, but I'd rather be healthy and slim.
NUTS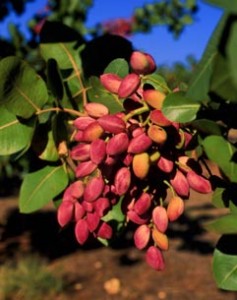 People eating nuts were more likely to have lower body weights, according to the Harvard Study. Their explanation is that nuts are satiating; they make us feel full, inferring that they lead to eating fewer calories overall. Clinical studies have found years ago that adding nuts to meals, especially breakfast, decreased overall calorie intake, making weight loss easier. This is one reason why I have been encouraging nut-eating for many years. Also, we've known for quite a while that nut-eaters around the world have fewer heart attacks and are healthier in other ways.
Does this mean you cannot gain weight eating too many nuts? No. Plenty of people eat too many nuts and can become overweight because of it. Nuts are healthy, but fattening little morsels. One ounce, or a small handful, contains about 180 calories. This is why I recommend most people eat one ounce per day. But if weight is not an issue, two ounces a day – or more, if you can afford the calories, is fine – and is even heart healthy. When I work with people wanting to gain weight healthfully, I advise snacking on nuts!
Are certain nuts better than others? I'm not convinced of this. Every time a new study comes out about a nut – any nut – it's positive news. Certain nuts, though, are more commonly eaten, have a bigger consumer base, and more money to fund scientific studies. This may be why you hear about some nuts over others. It is also a very expensive and time-consuming process for a food to be approved for a health claim on a food label. So, only certain nut growers can afford to put health claims on their labels, and educate you about their health benefits.
While you already know each nut has a different look and flavor, each nut also has its own unique nutritional characteristics. For instance, almonds are the highest in protein and Vitamin E, and the lowest in artery-clogging saturated fat. Walnuts are the only nut with omega-3-fatty acids. Pecans have the highest antioxidant content. Pistachios contain lutein, a compound which may significantly improve eye health.
Bottom Line: Eat nuts every day.
They're good for you and may help you eat fewer overall calories because they're so satiating!
Yes, calories matter: So, stick with just one or two ounces, if weight is an issue. If not, eat more.
YOGURT
The study found yogurt-eating associated with lower body weights. Whole civilizations have known about yogurt's health benefits for thousands of years.
When my mother was recovering from hip replacement surgery I advised her to live on yogurt, fruits and vegetables for healing AND to prevent weight gain from being immobile. It worked. She healed very quickly and lost a little weight at the same time. She was thrilled. I've repeated the same advice to my clients, when appropriate, and they've been thrilled with the results, too.
Yogurt has many positive qualities. I'm convinced: Yogurt is a Superfood; it may be one of the best overall foods you can eat. Yogurt creates a natural way to boost your immune system by providing probiotics which  increase the healthy bacteria in your gastrointestinal tract, according to my friend and colleague, Jo Ann Hattner, MPH, RD, in her book, "Gut Insight."
Probiotics are live bacteria that promote digestive health. As we age, it is thought that bacterial populations in our gut change – resulting in increased harmful, disease-causing bacteria and fewer protective bacteria.   When you add probiotics you repopulate the gut with beneficial bacteria that protect against infection-causing toxins.
You also improve colon health by lowering pH of the colon, so it's receptive to the beneficial bacteria and detrimental to the disease-causing bacteria, you protect the intestinal lining, and strengthen immunity.  Exciting research is evolving on the health benefits of probiotics.
But correlating yogurt with lower body weights is complicated. Do you believe people who regularly eat french fries, potato chips, burgers and sodas eat much yogurt? I don't think so. This is another case where lifestyle probably plays a huge role and why Harvard's epidemiological study found yogurt was associated with lower body weights.
While it may be true that yogurt has health benefits causing leanness, this hasn't been proven conclusively in clinical studies yet. There have been studies showing dairy foods are very satiating… That is, when you eat yogurt, you feel full in relation to the calories. And when you feel extra satiated by something, such as yogurt or nuts, it helps you eat fewer overall calories for the day. There is some evidence that the protein in yogurt may be especially high quality, spare lean muscle (and bone), and increase metabolism, thereby making weight loss a little easier. Diary products may also contain other bioactive compounds contributing to leanness. The Harvard researchers speculated the probiotics in yogurt may be responsible for the weight benefit. All of these reasons could be significant. But, the most significant factor probably is: Yogurt-eaters are more likely to live a healthy lifestyle, exercise, and eat other healthy foods.
My clients, family and friends have known this for years. Why? I love keeping up with the science and keep myself and them informed.

Every Sunday morning I rush to my Farmer's Market (www.FreshFarmMarkets.org) to taste the latest local delicacy. It's the highlight of my week. Lately I've been buying several quarts of strawberries weekly, but starting soon, I'll have cherries, blueberries, raspberries, blackberries, plums, peaches, and more to choose from!
This is the perfect time of year to enjoy the most ripe, fresh, flavorful fruits and vegetables – as you can get just about everything you need locally. Whenever my clients make a large purchase at their Farmer's Market, they see a nice reduction on their scale. This is because fruits and vegetables are the lowest calorie foods you can eat. But they also give you plenty of volume from their naturally high water content – and this helps you feel nice and full.
Fruits and vegetables not only help you lose weight, but improve your health dramatically.
More than 200 studies of various research designs have revealed a strong association between diets high in vegetables and fruits ( five cups daily) and a lower risk for cancer. This is why the National Cancer Institute recommends a minimum of five servings of fruits and vegetables daily.
The American Heart Association is also getting into the act. Its latest guidelines place more emphasis on eating fruits, vegetables, and whole grains, rather than on restricting fat because of fruits' and vegetables' influence on the prevention of heart disease and high blood pressure.
Many other health organizations, as well as the United States Department of Agriculture, are getting on the bandwagon and recommending a plant-based diet as protective against chronic diseases.
The research is clear and compelling. We've known the positive statistics for decades. (Of course, our grandmothers knew them before the scientists did… and Thomas Jefferson, before that!) But scientists are just beginning to understand why fruits and vegetables prevent disease so effectively.
Apparently, each fruit and vegetable is a little factory of nutrients and chemicals — called phytochemicals — with potent powers of healing. An apple alone contains more than 150 beneficial, disease-fighting chemicals. And these are substances you can't get from a pill. They act synergistically in the foods so the whole is greater than the sum of its parts. While an apple has only 6 mg of Vitamin C, it has 1,500 mg of Vitamin C anti-oxidant activity because of the interaction of the Vitamin C and the other nutrients in the apple.
Research has found that when some substances are added together, they boost each other and produce more than a double effect. This may explain why studies on supplements have failed to show the same health-enhancing and cancer-preventive effects as a diet high in vegetables and fruits — the whole foods..
The phytochemicals in fruits and vegetables, when eaten whole, have antioxidant effects, stimulate the immune system, enhance cancer-fighting enzymes, influence hormone metabolism positively, and even have antibacterial and antiviral effect. Phytochemicals are the compounds found in plants. ("Phyton" means "plant" in Greek.) By definition, all plants contain them. The term technically includes vitamins, minerals and fiber. But in the common usage, it has come to refer to all the other compounds in plants that our bodies have evolved uses for. Many of these compounds are potent antioxidants. Others are anti-inflammatories, and still others stimulate the body's detoxification enzymes.  You get them in sufficient quantities by eating the 5 cups of fruits and vegetables that the USDA recommends. All fruits and vegetables contain them–but the greatest concentration of beneficial phytochemicals is generally found in the most intensely colorful fruits and vegetables. (Notable exceptions would be onions, garlic and cauliflower.)
More than 900 different phytochemicals have been found in plant foods and more will be discovered. These protective plant compounds are an emerging area of nutrition and health, with new research reported every day.
Recommended book: The Color Code: A Revolutionary Eating Plan for Optimum Health
Powerful Fruits and Vegetables That Hold Promise for Human Health
While eating a variety of fruits and vegetables is recommended for maximum health, there are some which we call the "superstars," which you should try to eat daily.
1. Broccoli Family
People who regularly consume brussels sprouts, cabbage and broccoli have reduced incidence of certain cancers, especially cancer of the colon. They actually provide potent anti cancer enzymes in the body.
2. Tomatoes
Men who consumed 10 or more servings of tomato products a week had a 35% decrease in risk of prostate cancer relative to those who consumed 1.5 servings or fewer per week. This is largely attributed to "lycopene" in the tomatoes, which is also in other red fruits such as watermelon, pink grapefruit and guava. Men with lycopene levels in the top 20% had a 46% decrease in risk of heart attack compared to those in the bottom 20%. Lycopene is a potent scavenger of gene-damaging free radicals.
3. Dark Green Leafy Veggies (kale, spinach, collard greens and turnip greens)
People who consumed spinach or collard greens 2 to 4 times per week had 46% decrease in risk of age-related macular degeneration (the leading cause of preventable blindness) compared to those who consume these vegetables less than once per month. This is attributed to the phytochemical "lutein" in the carotenoid family. Absorption of carotenoids in your body is increased by cooking and by the presence of fat (so cook in a little healthy olive or canola oil!)
4. Garlic
The Iowa Women's Study found the risk of getting colon cancer was decreased by 32% in realistic periodic consumption of garlic. This is largely attributed the the "alliinase" found in garlic. Allinase is preserved in foods if garlic is crushed and allowed to stand for 10 minutes before it is cooked. This result should also be found in other "Allium" family foods: onions, leeks, chives, scallions.
5. Berries and Red/Purple Grapes
Red/Purple fruits and vegetables such as red and blue grapes, blueberries, blackberries, cherries, strawberries, beets, eggplant (skin), red cabbage, red peppers, plums and red apples are loaded with powerful antioxidant called "anthocyanins." They delay cellular aging and prevent formation of blood clots. Full of potent antioxidants and anti-inflammatory compounds. In animal studies.
"In tests at Tufts University, blue foods quenched more free radicals than any other foods. Blueberries and blackberries were clear winners among fresh fruits."
("The Color Code: A Revolutionary Eating Plan for Optimal Health" by Joseph, Nadeau and Underwood)