Ginger: At Your Local Farmers Market NOW and Preserving it for Later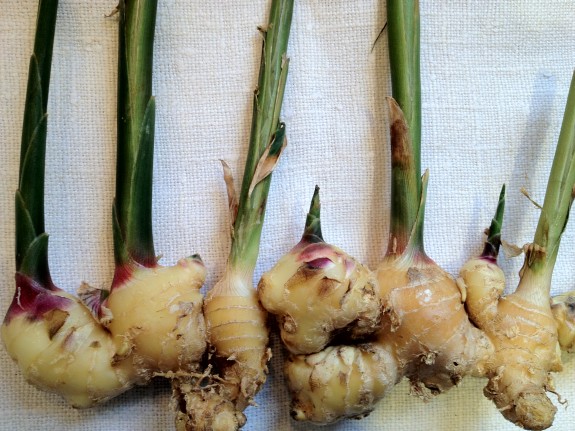 I'm delighted! I've never experienced such tender, juicy ginger as I found at the local Farmers Market recently. Turns out, several farmers from Fresh Farm Markets grow it, and it's in season now, but for a very short time. Which left me with the question: What am I going to do for the rest of the year when local ginger is no longer in season? The hard, dry, woody variety found in the stores just won't do!
I got my answer from Phyllis Frucht, my cooking teacher from whom I've been taking classes for years, and who contributed many recipes to "Diet Simple." Phyllis said to place the ginger in jars of sherry and it'll last forever in my refrigerator. Well, I started taking her advice a few years ago, and I've enjoyed fresh, juicy locally-grown ginger year-round! Here's how I do it:
First, gather your ingredients. Phyllis and I recommend a cheap dry sherry, such as Taylor's. But Heinz Thomet, of Next Step Produce, who has been growing ginger for years and sells it at the Dupont Circle Fresh Farm Market, among others, uses rice vinegar "because it is a traditional Asian ingredient." You can also use plain, distilled vinegar.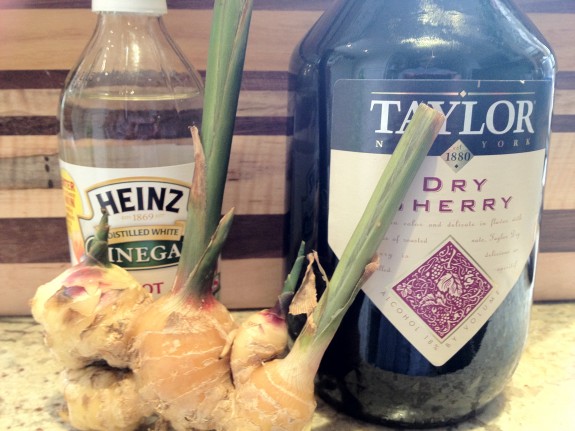 Cut the ginger into manageable pieces:
Place the ginger pieces in a jar, cover completely with sherry or vinegar, and place in the refrigerator: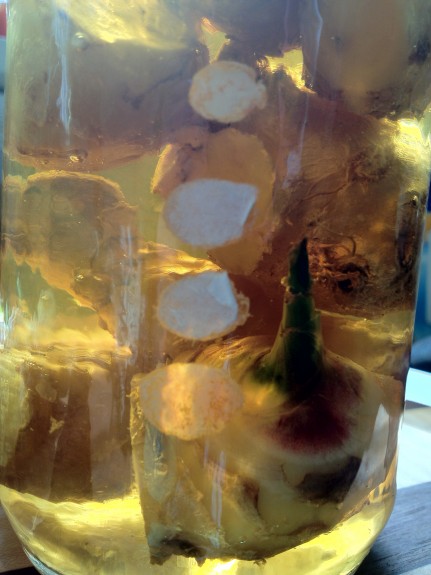 Enjoy all year long!
Ginger is not only grown by Next Step Produce, but new growers include: Tree and Leaf Farm, The Farm at Sunnyside, Radix Farm and Mountainview Farm, all sell at Fresh Farm Markets' Farmers Markets.
Call Katherine: 202-833-0353 or Email Her
For more fabulous tips and simple, effective ways to lose weight,
buy her book, Diet Simple!