Mediterranean White Beans with Garlic and Basil: A Step-by-Step Pictorial Guide
My friends love these beans. I love these beans.  They're always a hit. Every time I serve them, I'm asked (begged) for the recipe.  They taste deceptively rich and are easy to make.  The garlic and abundance of fresh basil added at the end fills the house with irresistible aromas.  This is a warm and satisfying dish which can be eaten in many ways.  My friend David uses them as a dip (what can I say, he`s a shrink and a priest!).  My (very healthy) friend Alan loves them so much he eats them for breakfast (another weirdo)!  I bring them to pot lucks to serve alongside lean ham.
I love to fill a large plastic container with them in the frig, ladle a heap into a microwave-safe bowl, and heat them up for lunch along with a slice of hearty whole grain bread topped with smoked turkey, lean ham or light cheese (or all three) – and some crunchy lettuce.  One of our favorite ways to eat these beans is with spicy sausage.  Just slice a spicy chicken sausage of your choice into a microwave-safe bowl, smother with the beans and pop in the microwave.  Together with a greens salad and a tart dressing, you've got a winning combination.
I usually double the recipe so I have plenty of servings during the week.  Without any meat, it'll last more than a week in the frig.  Your colleagues at the office will be jealous when they smell your private bowl heating up. Let them eat cake!
4 servings:
1/2 pound dried small white (cannellini) beans, or 24 oz. canned rinsed beans
1  Tbsp Olive Oil
1-1/2 Onion, Chopped
4 Garlic Cloves (more or less to taste– I double it)
2 Quarts defatted Chicken Stock (2 Cups if using canned beans), or Vegetable stock if you're vegetarian
Salt to Taste (I use about ½ Tbsp)
12 Oz. (3 medium) fresh or canned Tomatoes, drained, peeled and chopped
1 Large Handful of Fresh Basil – to me, the more, the better
Juice from 2 – 3 Lemons (or more, I love it lemony!)
Freshly Ground Pepper
If you're using dried white beans:
Soak the beans in one quart of water overnight or up to 24 hours.  Drain and rinse.  Add two quarts Chicken Stock to the beans (or more if you'd like them "soupy") along with one clove of garlic and 1/2  onion – and any other veggies you have available such as celery or carrots – for flavor. Bring to a boil, reduce heat, cover, and simmer 1-1/2 hours or until the beans are almost tender.  Add more water or stock to keep the beans moiste.  Add salt to taste and finish cooking until beans are tender. Remove the veggies you used in the beans for flavor as they will be overcooked and mushy.
Continue with your cooked dried beans or start here if you're using canned white beans:
Heat the oil in a large, heavy soup pot or casserole and saute the remaining one onion and garlic (and/or other vegetables) over low to medium heat for 10 or 15 minutes or until soft.
Add the Cannellini beans.  No more cooking is necessary.  If you used canned beans, use enough stock to keep the beansmoiste (canned foods are already cooked, so you'll only need to heat them thoroughly).
Add the canned tomatoes, which you may have to chop first, if you bought whole tomatoes. You could also buy chopped tomatoes to avoid this step.
At the end of the cooking time, add the fresh lemon juice.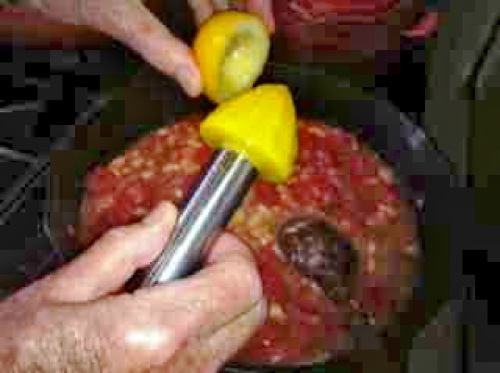 Add chopped fresh basil (it will get bitter if overcooked), and freshly ground pepper.  Mix together.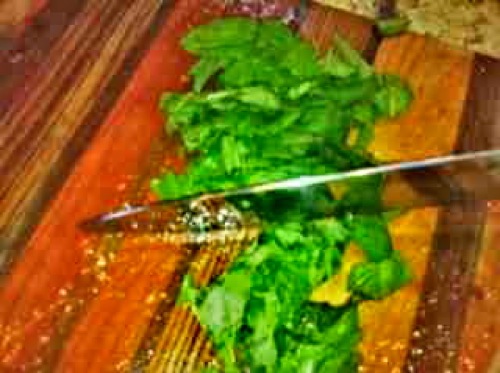 Then I let the beans sit at room temperature overnight to let the flavors blend before I refrigerate and heat to serve.
Nutrition Information:
Calories 290, Total Fat 4.5g, Saturated Fat 0.5g, Cholesterol 0mg, Sodium 180mg, Carbohydrate 45g, Fiber 16g, Soluble Fiber 4.15 g, Omega 3 Fatty Acids  0.21 g, Vitamin A 15%, Vitamin C 60%, Calcium 15%, Iron 35%,
Call Katherine: 202-833-0353 or Email Her
For more fabulous tips and simple, effective ways to lose weight,
buy her book, Diet Simple!