Favorite Holiday Recipes with Love from Katherine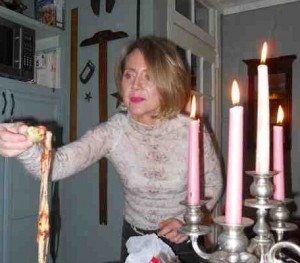 Just a Few of Katherine's Favorite Holiday Recipes
For weight loss to last, it has to be enjoyable; you cannot feel deprived," as I say in Diet Simple and try to demonstrate every day with my clients. The food you eat must be delicious, or your healthy lifestyle cannot last.  But the holidays, as glorious as they are, bring special health challenges. And I don't know about you, I do not want to feel stuffed and miserable every day of the holiday season, preferably not even one day (though that might be asking too much!). So not only should your recipes be  inviting, and satisfying, it is ideal for as many of them as possible to be light and healthy, too. You'll have plenty of party food to indulge in, so the food in your home, with a little creativity (and my recipes), could be a rewarding reprieve.
That is why I work so hard to find great recipes for you. I know the holidays are a time when unique, festive menus are important. Here are some of my favorites, recipes I'm repeatedly asked for, which my friends, family, and clients love and are guaranteed to please even the most finicky of foodies, and old fashioned of traditionalists. I promise!
Winter Salad of Orange and Pomegranate
Najmieh's Yogurt and Spinach Dip
Butternut Squash Soup with Curry and Ginger
Potato Salad with Haricots Verts Smothered in a Lemony Garlic Mayonnaise
Swiss Chard Quesadillas with Chipoltle Salsa
John Ash's Grandmother's Pot Roast
Broiled Salmon in a Mustard Seed Crust
Katherine's Favorite Holiday Cookies
Katherine's Light Sweet Potato Flan with Vanilla Bean
Dark Chocolate Dipped Pear Slices
There are so many more festive recipes to be found in Diet Simple. Enjoy!
Call Katherine: 202-833-0353 or Email Her
For more fabulous tips and simple, effective ways to lose weight,
buy her book, Diet Simple!